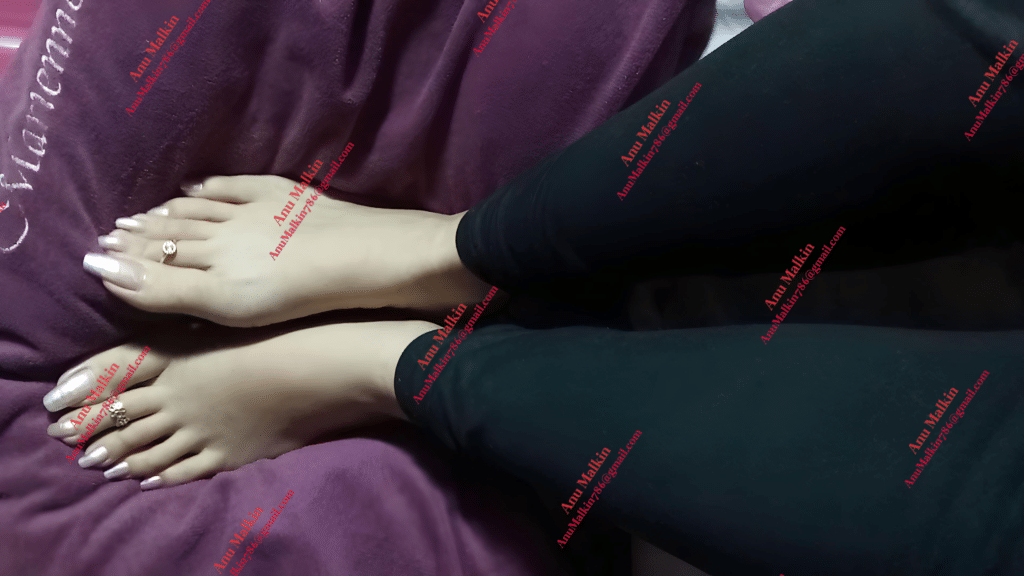 Introduction
Hello and welcome to my domain. I am Anu Mistress, a leading BDSM Mistress in Hyderabad, and I specialize in guiding individuals and couples through the fascinating, intricate world of BDSM. With years of experience and a true passion for the lifestyle, I aim to create a safe, respectful, and exhilarating environment for all my clients.
---
A Passion for the Lifestyle
My journey into the world of BDSM started many years ago, fueled by an innate curiosity and an unyielding desire to explore the boundaries of human sensuality. This is not merely a job for me; it's an essential part of who I am.
---
My Philosophy
Consent, safety, and communication are the pillars upon which my practice is built. BDSM isn't just about physical sensations; it's also a psychological experience that requires the utmost trust and understanding between participants. My approach is rooted in creating tailored sessions that are as safe as they are fulfilling.
Early Life
Born and raised in Hyderabad, a city rich in history and culture, I was always drawn to the complexity of human emotions and relationships. From a young age, I found myself captivated by the ways people express love, dominance, submission, and various other facets of their identity. My formal education in psychology further deepened my understanding of human behavior, giving me an edge that goes beyond the physical aspects of BDSM—it allowed me to explore the psychological underpinnings that make the experience deeply emotional and spiritually fulfilling.
---
Journey into BDSM
My foray into the world of BDSM was both intentional and serendipitous. Initially driven by personal curiosity, I delved into literature, online communities, and eventually, hands-on workshops to understand the intricacies of BDSM practices. What started as an exploration quickly transformed into a passionate calling. I found myself enthralled by the raw, unfiltered intimacy that comes from the transfer of power, the vulnerability, and the deep connection that's often lacking in conventional interactions.
---
Formation of My Unique Style
Over the years, I have cultivated a style that blends traditional BDSM practices with a touch of psychological insight and personal flair. Unlike many practitioners who strictly adhere to predefined roles and techniques, my approach is dynamic. I consider each client's unique psychological makeup, their boundaries, and their deepest fantasies to tailor experiences that are not just physically stimulating but also emotionally enriching.
My brand has become synonymous with authenticity, safety, and depth. From the selection of high-quality tools and toys to the creation of a welcoming and secure dungeon space, every detail is a conscious choice aimed at enhancing the experience for my clients.
---
Creating a Brand
The formation of my brand, Anu Mistress, was a natural extension of my philosophy. Built on the cornerstones of safety, consent, and communication, my brand has become a beacon for those seeking to escape the mundane and explore the extraordinary realms of their psyche.
Through social media, educational workshops, and word-of-mouth, my brand has grown beyond the walls of my dungeon in Hyderabad. Today, Anu Mistress is not just a name but a symbol of professional BDSM services that prioritize client well-being and satisfaction.
What is BDSM?
For the uninitiated, BDSM is an acronym for Bondage, Discipline, Dominance, Submission, Sadism, and Masochism. It's a practice that explores the dynamic interplay of power, trust, and pleasure between consenting adults. Far from being a fringe activity, BDSM encompasses a wide range of experiences, from light bondage and role-playing to more intense forms of domination and submission. It is a deeply personal and often transformative experience that challenges conventional understandings of intimacy, pleasure, and human psychology.
---
The Four Cs: Consent, Communication, Caring, and Caution
Contrary to some popular misconceptions, BDSM is not about degradation or abuse. It's built upon the "Four Cs"—Consent, Communication, Caring, and Caution. These principles are what differentiate BDSM activities from non-consensual or harmful actions. Consent is the unequivocal agreement between adults to engage in specific activities. Communication ensures that everyone involved understands each other's desires and limitations. Caring involves the emotional and physical aftercare that ensures all parties feel safe and valued. Caution means understanding the risks involved and taking measures to minimize them.
---
How Anu Mistress Embodies BDSM Principles
Consent
In every interaction, consent is not just implied; it's explicitly sought and continuously checked throughout the session. As a professional, I understand that consent is a living, breathing entity—it can be granted, revoked, or modified at any time, and I respect that dynamic fluidity in all my sessions.
---
Communication
Open and honest communication is a hallmark of my practice. Before any session begins, a thorough discussion is held to explore the desires, fears, and boundaries of my clients. This dialogue doesn't end once the session starts. I use verbal cues, safe words, and constant check-ins to ensure ongoing comfort and consent.
Safety
Safety is a multi-faceted principle that I adhere to religiously. All the tools and equipment used are sterilized and well-maintained. Emotional safety is also of utmost importance, hence why I insist on post-session aftercare to help clients process their experiences and emotions.
---
Conclusion
Being a Mistress isn't just about wielding a whip; it's about understanding human psychology, respecting boundaries, and creating a safe space for exploration and growth. As Anu Mistress, I embody the essence of BDSM, giving it form and meaning beyond the stereotypes and misconceptions often portrayed in popular media. Here, in my domain, BDSM is an art, a science, and above all, a journey towards self-discovery and mutual respect.
The Dungeon: A Space for Exploration
An Oasis in Hyderabad
Tucked away in a discreet location in Hyderabad, my dungeon is a sanctuary designed for exploration, liberation, and transformative experiences. Crafted with both aesthetics and functionality in mind, the space resonates with an aura of authority and allure. You'll find it impeccably clean, secure, and replete with an array of high-quality equipment. It's a safe haven where taboos are lifted, and boundaries are respectfully stretched.
---
Equipment for a Multitude of Experiences
Bondage Gear: From ropes to cuffs, the dungeon is equipped with a variety of restraints to suit all levels of experience and flexibility.
Impact Toys: Floggers, paddles, and whips are carefully selected to offer a range of sensations, from a soft caress to a stinging bite.
Furniture: Specialized furniture such as St. Andrew's Cross, spanking benches, and bondage tables are present to facilitate a diverse array of scenarios.
Sensation Play Tools: For those interested in sensory exploration, the dungeon includes blindfolds, feathers, and temperature play items.
Electro-Stimulation Devices: For the more adventurous, electro-stimulation toys provide a unique sensation, completely different from any other tool.
Medical Play Supplies: Sterile and safe implements are available for those who are intrigued by medical play scenarios.
---
The Significance of Each Piece
Each piece of equipment in my dungeon has its own unique role in the intricate dance of BDSM:
Bondage Gear: Encourages vulnerability and surrender, heightening emotional and physical sensations.
Impact Toys: Serve as conduits for pleasure and pain, allowing for a cathartic emotional release.
Furniture: Enables more complex forms of bondage and role-play scenarios.
Sensation Play Tools: Focuses on the subtleties of touch and sensory deprivation, adding layers of complexity to the experience.
Electro-Stimulation and Medical Play: Offer avenues for advanced exploration, engaging both psychological and physiological aspects.

---
Safety First
Rest assured, every piece of equipment undergoes strict sanitation protocols. As a Mistress committed to the well-being of my clients, I adhere to the highest standards of cleanliness and safety, ensuring a worry-free experience for all involved.
Conclusion
My dungeon in Hyderabad is more than just a room filled with toys; it's a curated environment designed to elevate your BDSM experience. Here, in this space, you are free to explore, challenge yourself, and discover new facets of your desires—all under the expert guidance of a Mistress who prioritizes your safety and satisfaction.
Welcome to the array of services offered by Anu Mistress, designed to cater to different levels of curiosity, experience, and kinks. Whether you're a seasoned player or a nervous beginner, you'll find a range of sessions tailored to meet your specific needs. Here, every fantasy is a possibility, every boundary respected, and every experience enlightening.
---
1. Introduction to BDSM (Beginner's Session)
Perfect for those new to the world of BDSM, this session focuses on basic principles like safe words, limits, and introductory activities such as light bondage, spanking, or sensation play.
2. Sensory Exploration
This session focuses on stimulating or depriving the senses using a range of tools like blindfolds, feathers, and ice, exploring the heightened states of awareness and pleasure that can be achieved.
3. Bondage and Restraint
For those looking to delve into the realms of surrender and control, this session involves various forms of bondage including rope play, cuffs, or more complex bondage furniture.
4. Discipline and Punishment
This is for the more experienced players looking to explore activities like spanking, caning, or flogging, conducted within a framework of strict discipline and established safe words.
5. Dominance and Submission (D/s)
This service is designed for clients looking for an ongoing relationship that delves deep into power dynamics, training, and role-playing scenarios.
6. Medical Play
A specialized offering focusing on medical scenarios, tools, and settings, performed with sterilized equipment and a focus on psychological arousal.
7. Electro-Stimulation
For the adventurous, this involves the use of electric currents to stimulate nerve endings, offering a unique and intense sensation unlike any other form of play.
8. Public Play
For those who find excitement in subtle public acts of submission or dominance, this can involve activities like discreet public humiliation or service submission in a social setting.
9. Couples Coaching
Perfect for couples looking to introduce BDSM into their relationship. These sessions include tutorials on safety, communication, and the basics of BDSM activities you can enjoy together.
10. Online Sessions
For those who can't visit the dungeon in person, online sessions via secure video conferencing platforms are also available, providing a range of BDSM activities adapted for remote play.
Note on Customization
Every session is tailored to meet the unique desires and boundaries of my clients. Prior to any interaction, a detailed discussion takes place to outline consent, limits, and expectations.
Safety and Consent
Regardless of the service you choose, all activities are conducted within the boundaries of strict safety protocols and ongoing consent. Your well-being is my utmost priority.
How to Book a Session in Hyderabad with Mistress Anu
Booking a session with Mistress Anu is a straightforward and confidential process, designed to ensure a fulfilling experience for both parties. Below are the steps to guide you through it:
---
Step 1: Initial Contact
The first step in arranging a session is reaching out to me. You can do so by filling out the contact form on my website or sending an email to [AnuMalkin786@gmail.com
]. Please include your name, age, and a brief description of the kind of session you are looking for.
---
Step 2: Consultation and Screening
After your initial contact, you'll be invited for a consultation, which could be conducted in person, over the phone, or through a secure video conferencing platform. During this time, we'll discuss your interests, boundaries, and any questions you might have.
Note: This consultation is mandatory for all new clients and serves as a screening process for safety and compatibility.
---
Step 3: Deposits and Session Fees
Once the session details are agreed upon, you'll be required to make a deposit to secure your booking. This can be done via various payment methods that will be discussed during the consultation. The remaining balance should be paid in cash at the beginning of the session.
Note: Deposits are non-refundable but can be applied to a future session if you need to reschedule.
---
Step 4: Session Confirmation
Upon receiving your deposit, you'll get a confirmation message along with the location details for our session if it's an in-person meeting.
---
Step 5: The Session
On the day of the session, please arrive on time and well-groomed. The remaining session fee is due at the start. From here, you will enter into the negotiated and agreed-upon experience, fully guided by professional expertise, respect for boundaries, and continual consent.
---
Step 6: Aftercare and Feedback
After the session is complete, there will be time for aftercare and debriefing. Your feedback is valuable as it helps to refine and improve the services offered continually.